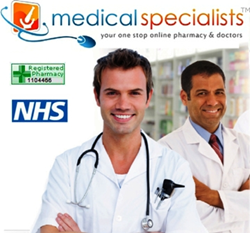 Bury, Lancashire (PRWEB UK) 1 August 2014
Its been a long, stressful day at the office, and for many people this means one thing having a drink to unwind. Maybe a few pints at the pub with work mates is appealing after a gruelling day, or perhaps a few glasses of wine in the evening each night with a meal is how others choose to relax.
One or two drinks each evening may seem innocent enough and simply a customary part of ones evening. After all, there is no harm in kicking back with a few beers each night after work right? Wrong
There are multiple hidden dangers of long-term alcohol consumption, and what seems like a few harmless drinks every night is actually disastrous for the body both inside and out.
Everybody knows about the staggering number calories contained in most alcoholic drinks. Simply put, those who consume alcohol are consuming empty calories with no nutritional value.
It may be shocking to learn that just a single glass of wine contains around the same number of calories contained in four cookies, and a pint of lager is roughly as calorie-laden as a slice of pizza.
For the heavier drinkers, it will be frightening to learn that the NHS Livewell websites alcohol page states that just drinking five pints of lager each week can tally up to 44,200kcal over the course of a year or eating about 221 doughnuts. This may go some way to explaining Homer Simpsons rotund belly. After all, the Springfield native has a penchant for both beer and doughnuts!
It is suddenly easier to understand the role alcohol plays in the increasingly problematic UK obesity crisis and why the health problems linked to being overweight or obese are costing the NHS over